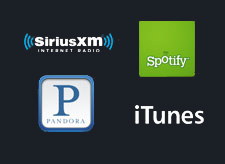 Technology has advanced while you were reading these words.
It is moving fast and keeping up with the technology available tomorrow, means planning for it in your home today.
A Data Network in your home allows your entire family to link their computers to internet providers, wireless systems and other computers.You can also use features such as file and printer sharing, WiFi internet access and streaming audio and video.
Artistic Systems can design, install and set up your own personal network for your family or home business. Make sure you have the information you need and the entertainment you desire readily available.